Svajerløbet is an annual cargo bike race which is held in Copenhagen and has roots as far back as 1942. It is now a beloved spectacle with participants from all around the globe. This year, because of the Corona-crisis, some changes had to be made and it was decided that organising a normal race would be too risky. Instead the organisers have chosen to make it a digital event where participants can complete the race wherever they are and share videos with each other. The race does not yet have a real graphic profile so our task was to create one for this years event.  
This was the last task of my time studying 'Graphic Design: New Media' at Östra Grevie Folkhögskola. The task was given in the morning and presented at 2 PM. Such short timeframes are of course a challenging but they also do a great job of jumpstarting creativity.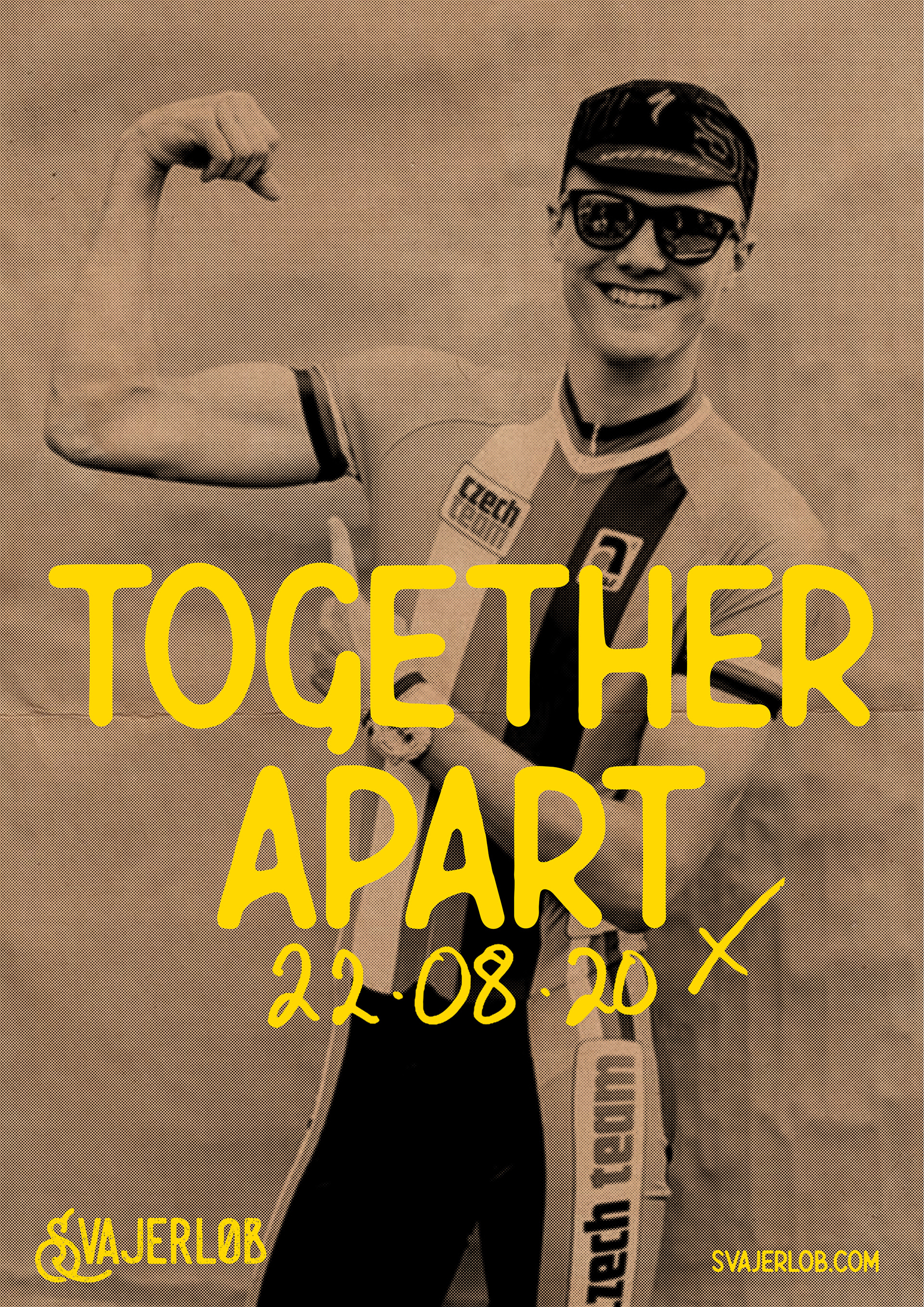 Despite being a very popular event Svajerløbet still has a kind of hipster-like, amateur vibe to it which seems deliberate. There is a sense of not wanting to sell out which I also believe is the reason for the lack of a graphic identity. So to (hypothetically) sell this graphic profile it was important to speak to the sensibilities of the community that has grown around the race. Many dress up for the occasion in dress shirts and bowties, some even donning period clothing to show their pride in the long history of this event. This spirit had to be reflected in the profile while still having it feel modern and inviting.