Countdown

Models: Wilma Sand & Anxhela Sopaj & Arvid sand
& Sesselja Olafsdottir & Ebba Hernström
This project is a collection of portraits taken during my last year of high school. Those portrayed are my friends and classmates caught in playful moments of dress up or getting a piercing in the school bathroom but also in thoughtful moments, being scared of what comes next.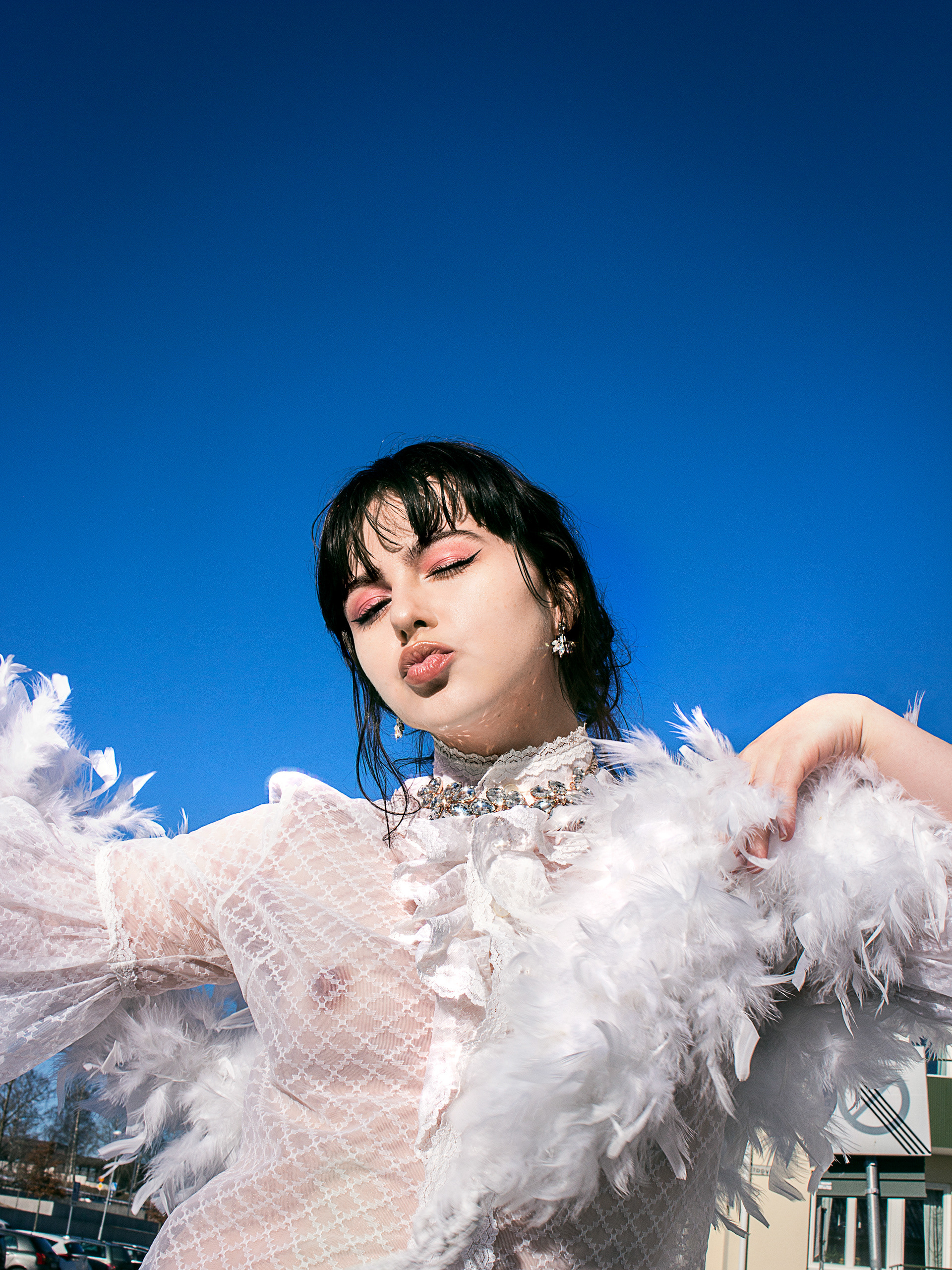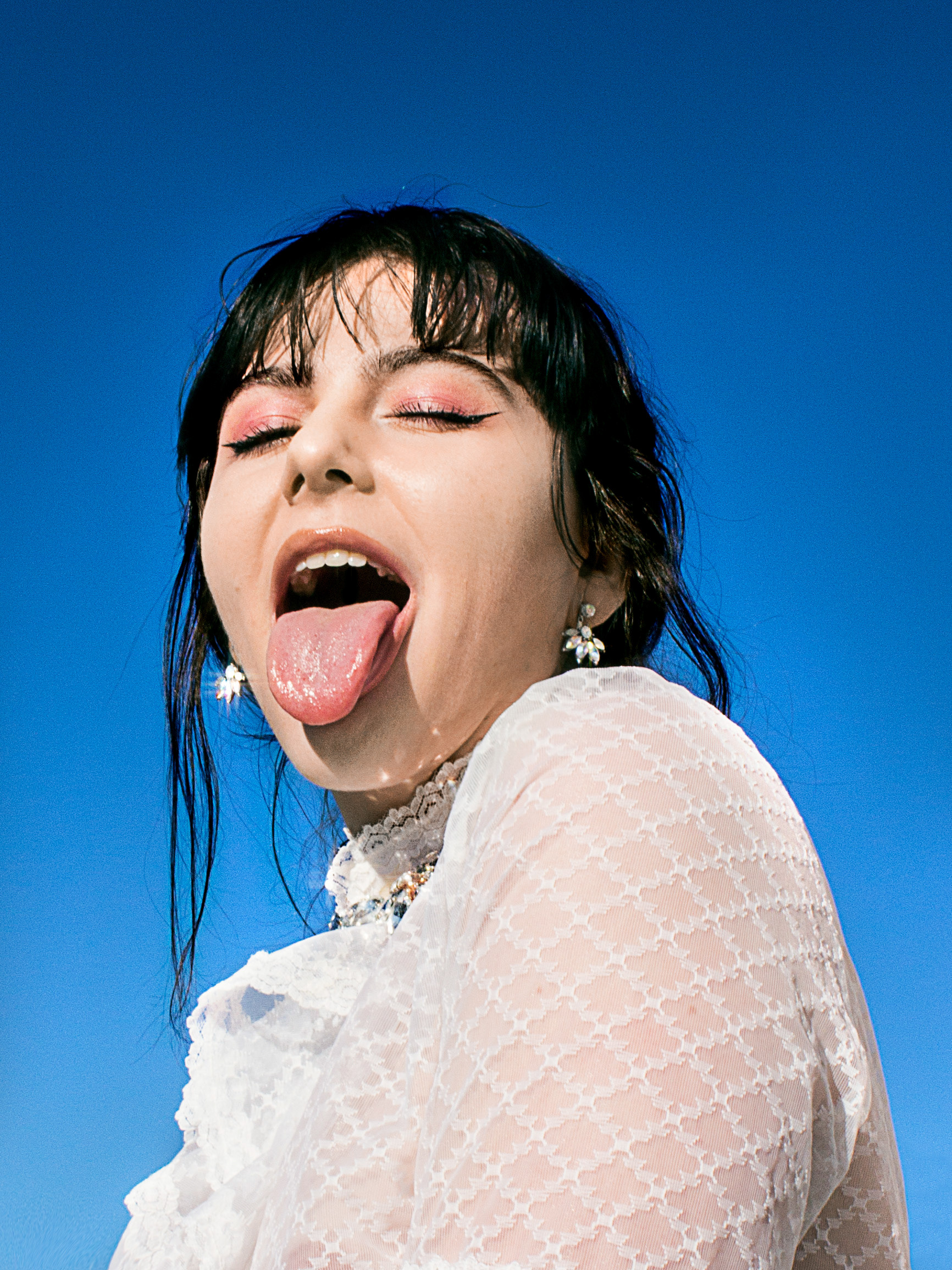 Wilma between theater practise.
Anxhela & Sesselja giving Ebba a smiley piercing during free period.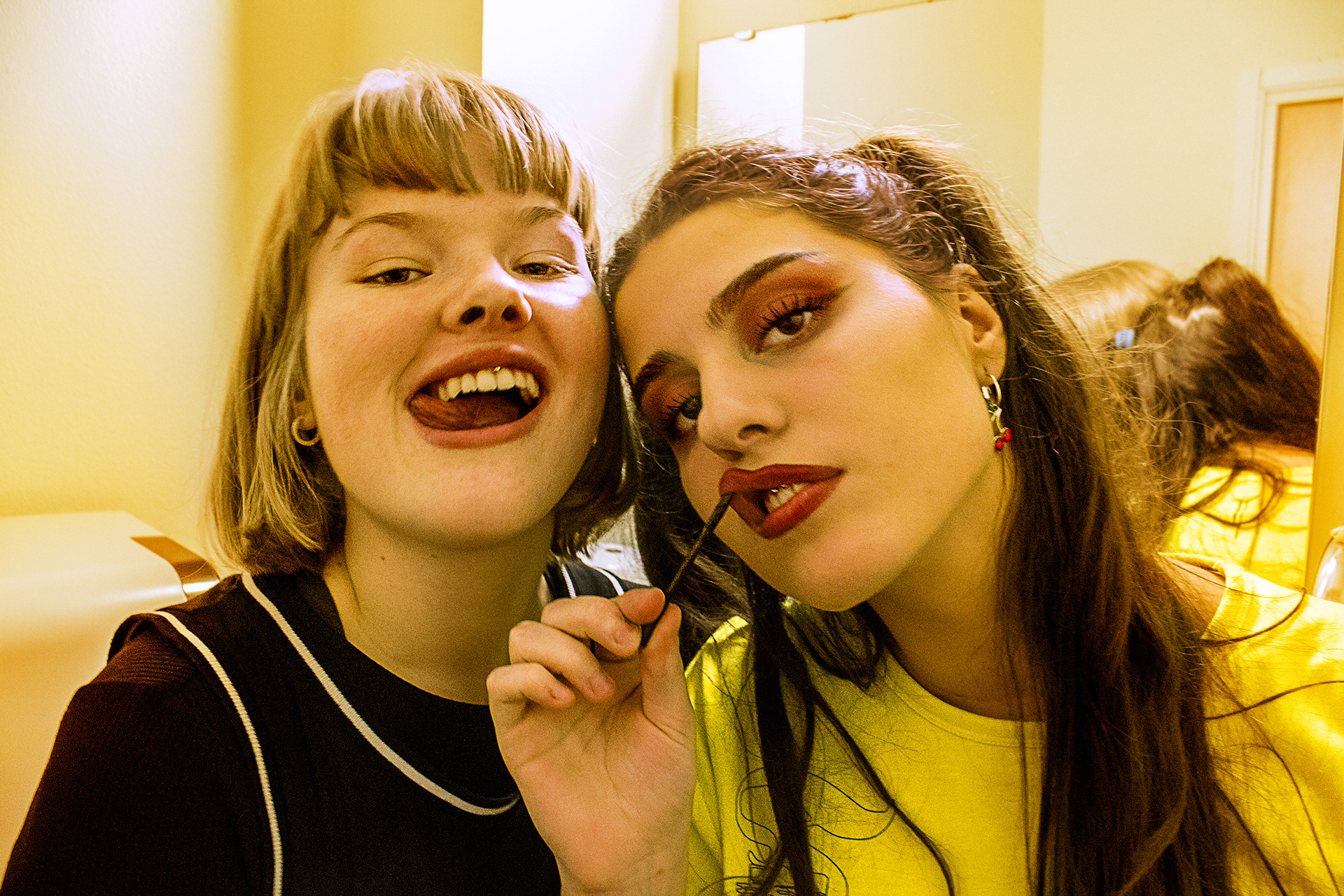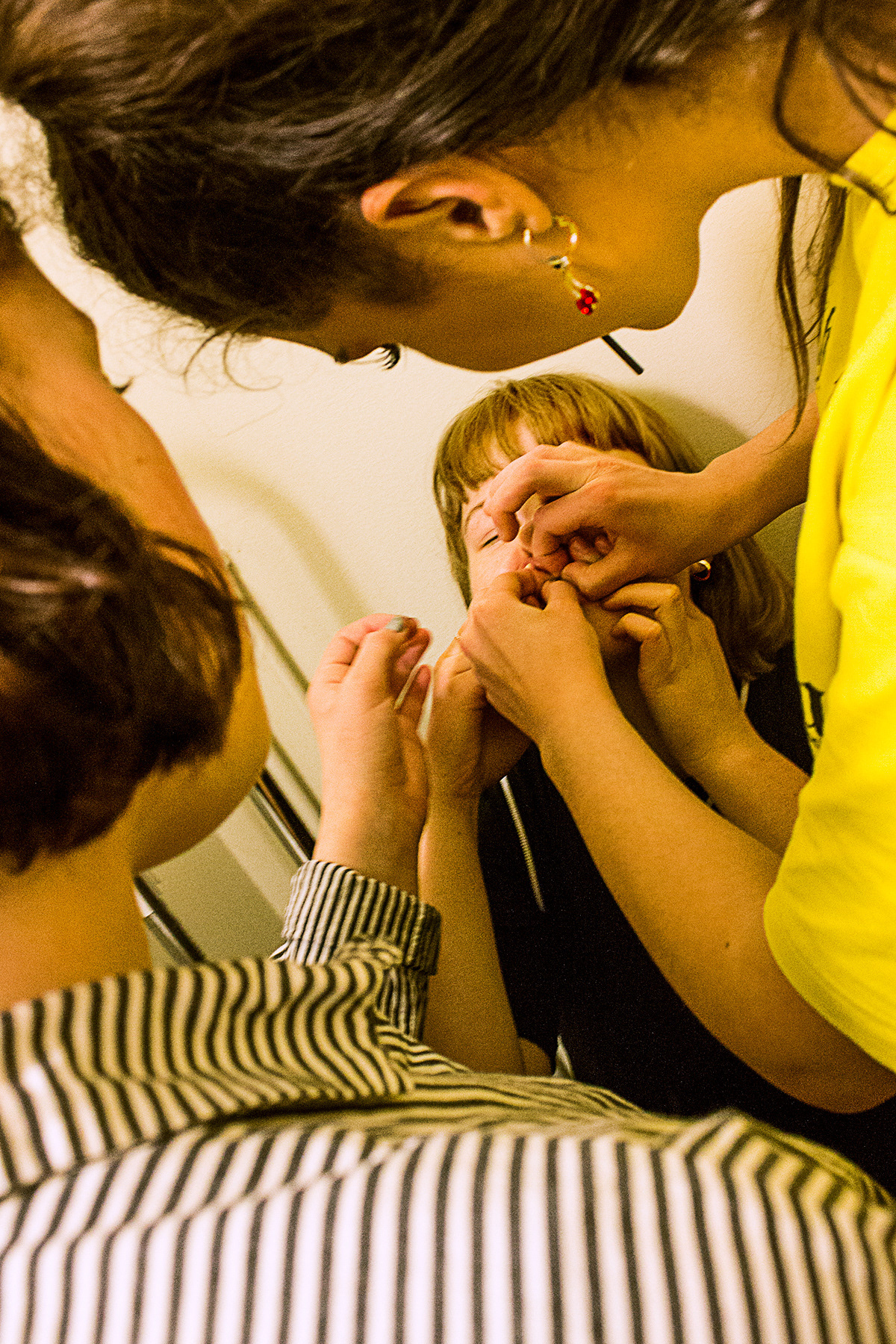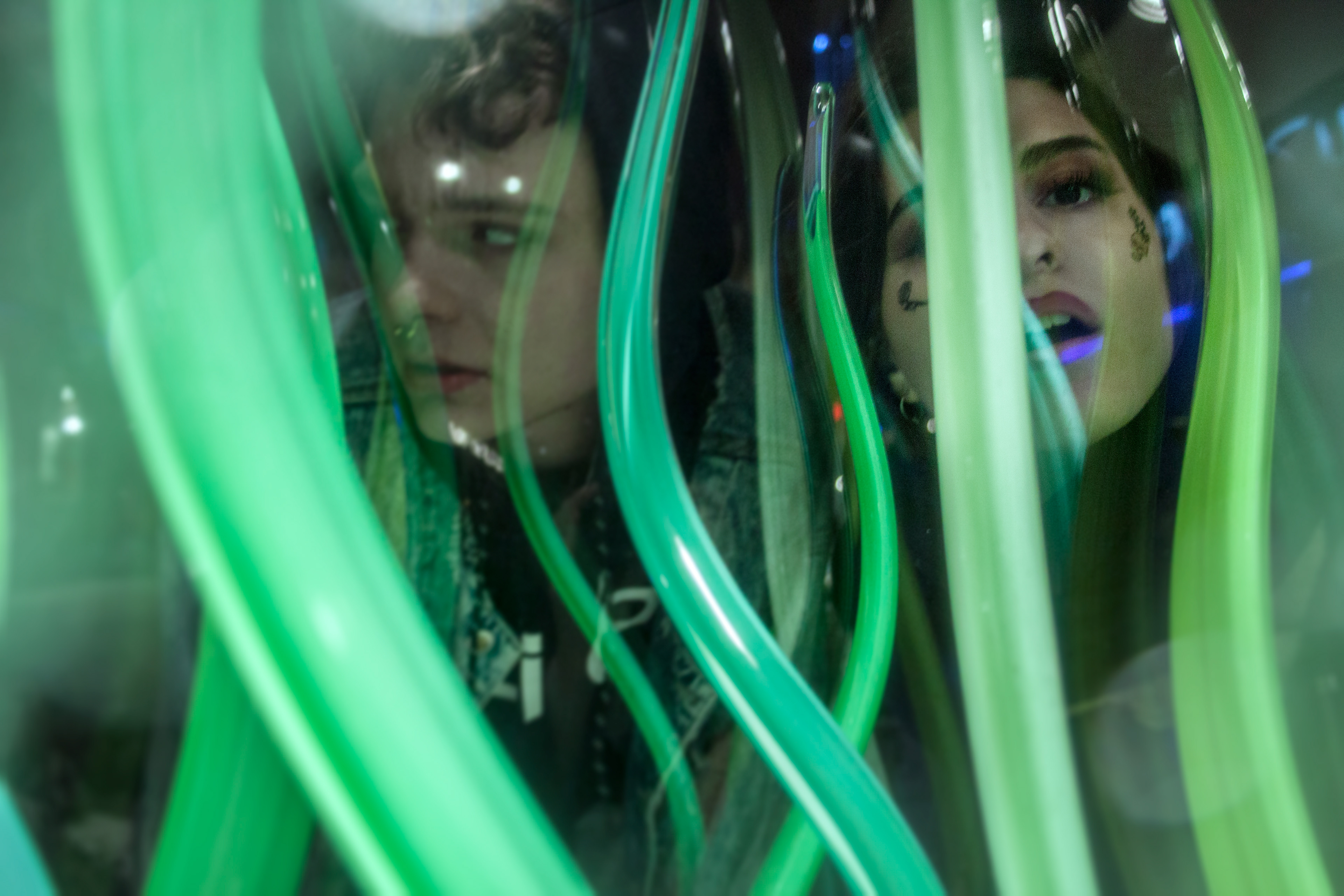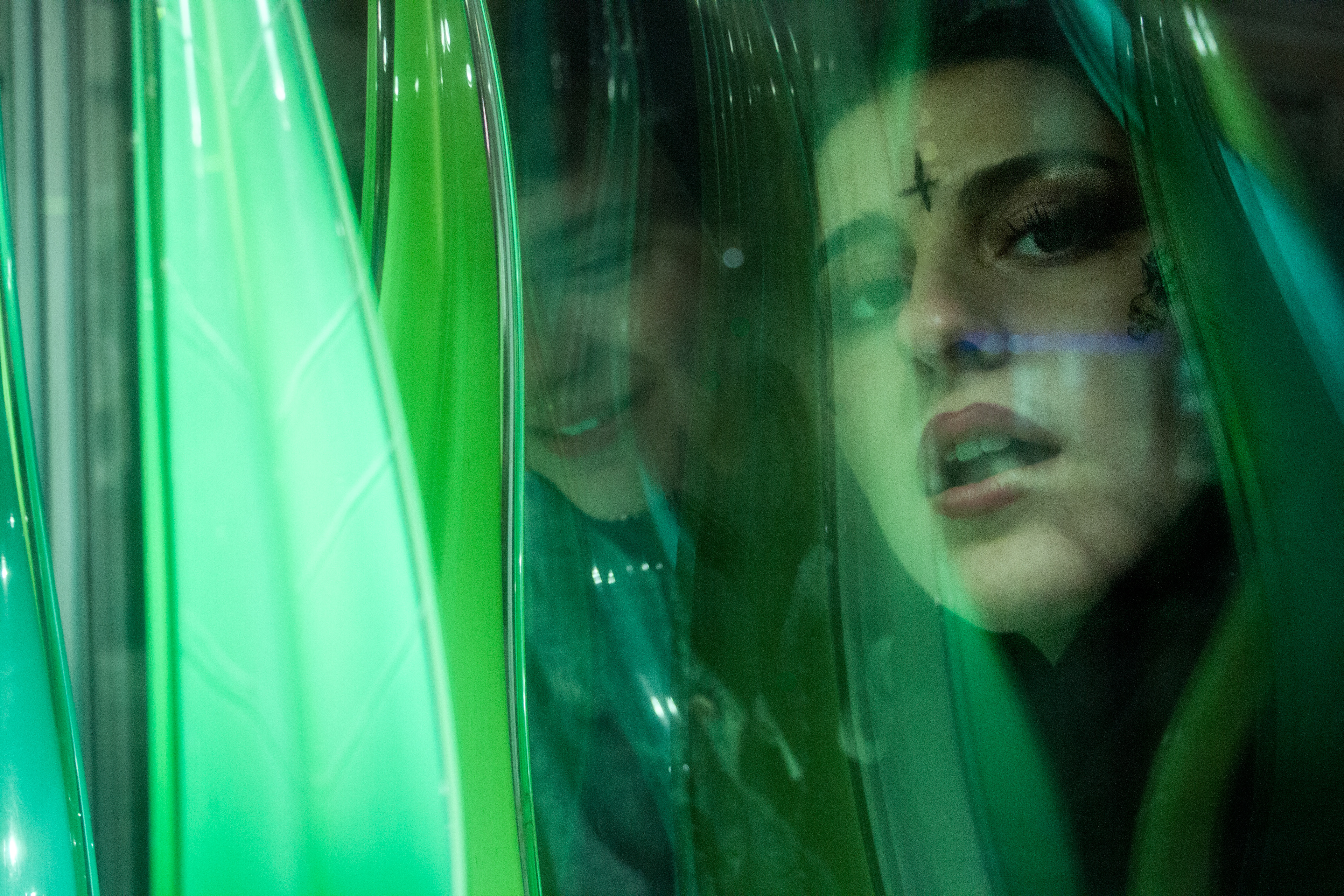 Anxhela & Arvid through glass sculpture on the street in Växjö.
Anxhela in the blackbox  still wearing the makeup from the rock-themed party the night before.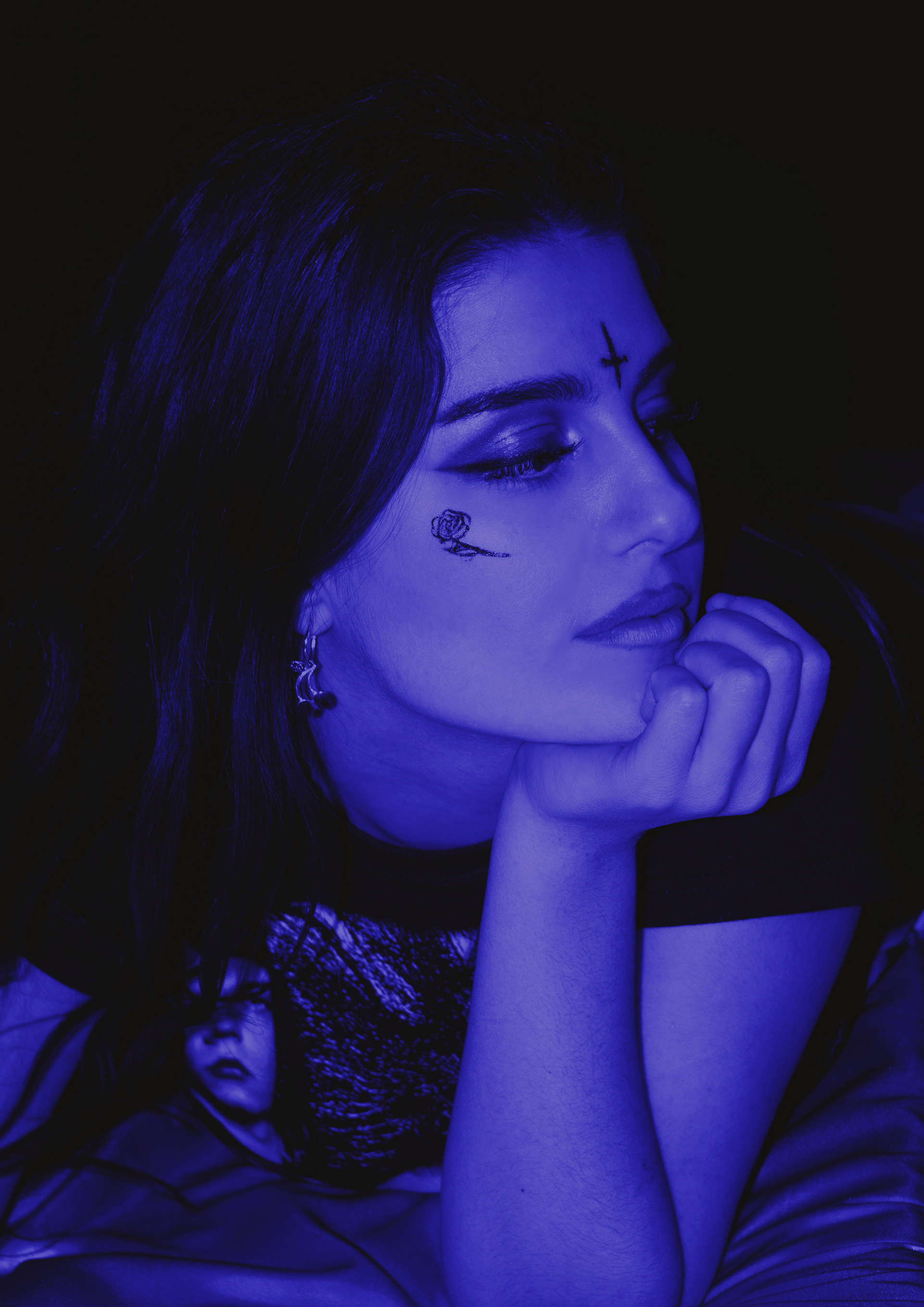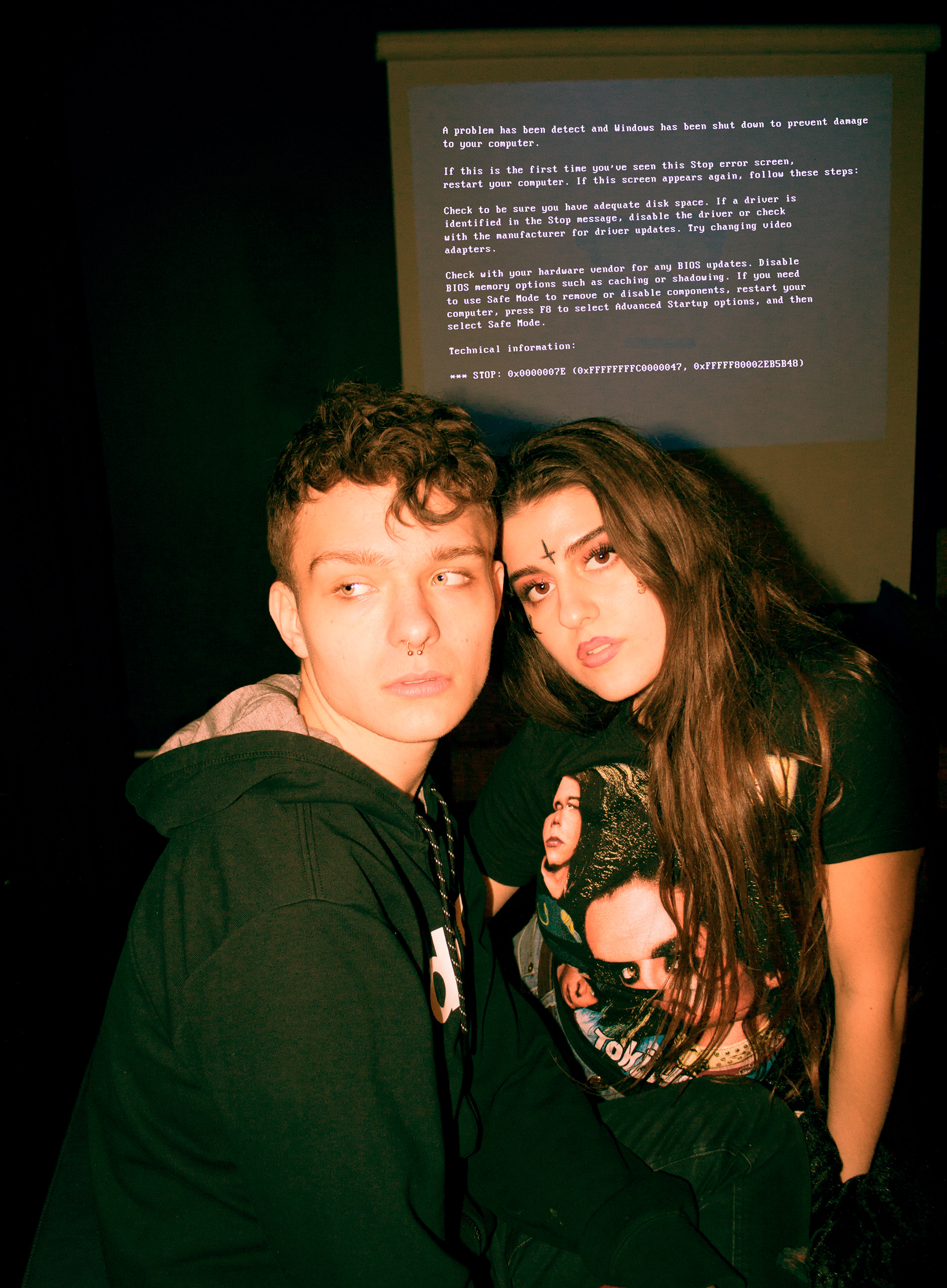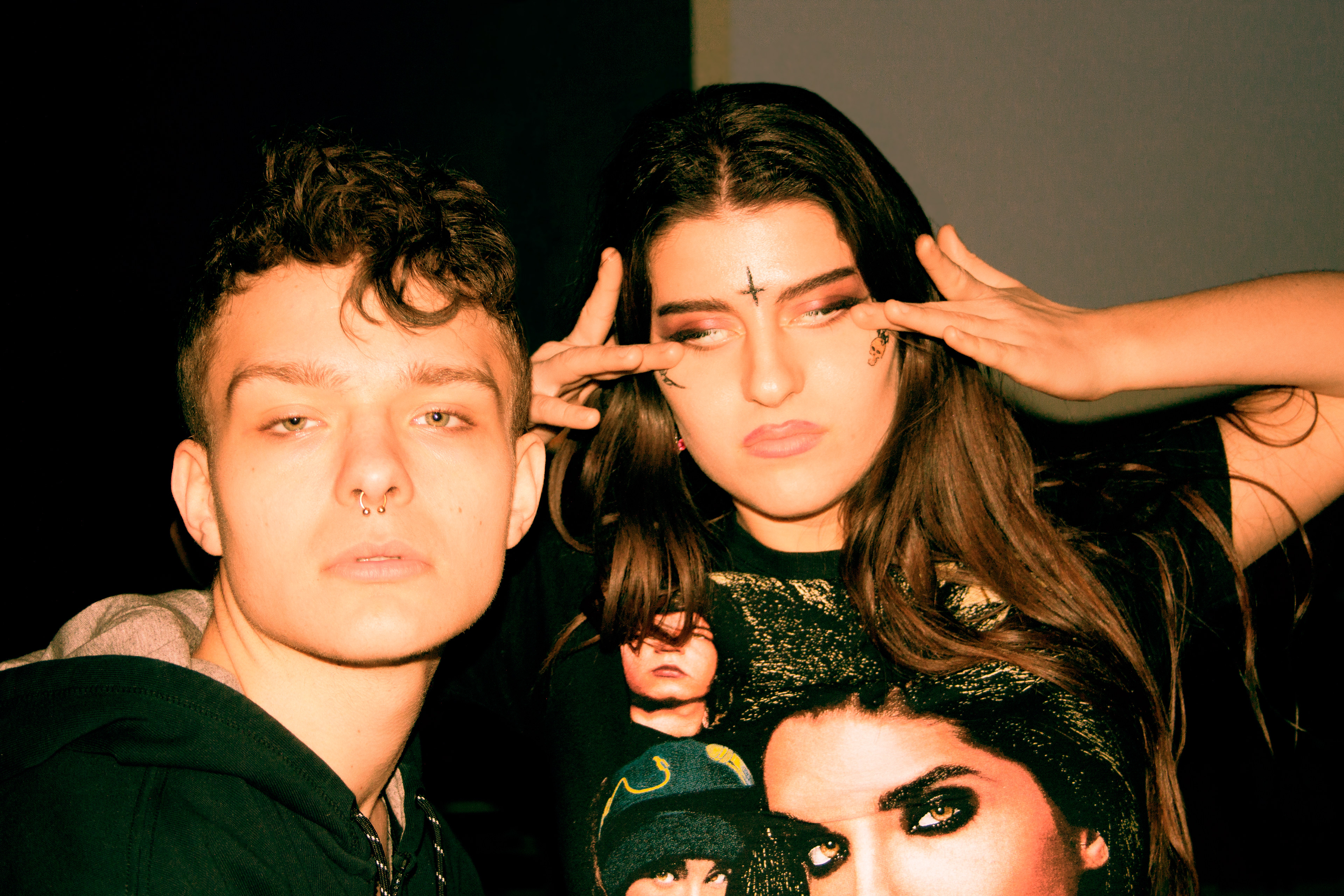 After watching True Romance on the school projector the same day.